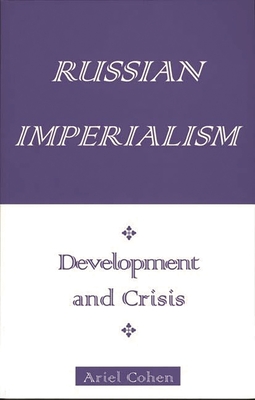 Russian Imperialism (Paperback)
Development and Crisis
Praeger, 9780275964818, 200pp.
Publication Date: August 27, 1998
* Individual store prices may vary.
Description
The fall of the Soviet Union was one of the most dramatic events of this century. It was also one of the most surprising. Evidence of the USSR's impending fall was abundantly available both in theory in the writings on empires and on the ground. Yet, prior to its downfall, the very profession that specialized in the study of the Soviet Union held no consensus that the USSR was an empire to begin with. Perhaps because many Sovietologists neglected its status as an empire, most Americans were taken completely by surprise when the USSR began its precipitous collapse under Mikhail Gorbachev.
This book subjects the Soviet Union as an empire to systematic scrutiny, using tools and methods at the disposal of modern political science. Foreign policy specialists, defense experts, and Russian area analysts will find this book essential. The book is also recommended for undergraduate and graduate courses in Russian and Soviet history and the study of empires.
About the Author
ARIEL COHEN is Salvatori Fellow in Russian and Eurasian Studies at the Heritage Foundation./e Cohen is a commentator with Voice of America, Radio Liberty/Radio Free Europe, and the Washington Times.