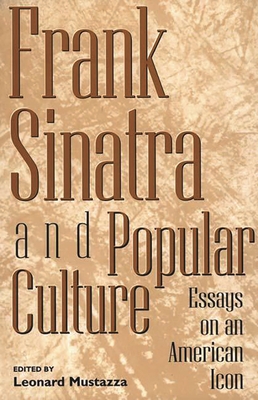 Frank Sinatra and Popular Culture (Hardcover)
Essays on an American Icon
Praeger, 9780275964955, 328pp.
Publication Date: December 9, 1998
Description
Frank Sinatra's influence on American popular culture has been wide reaching and long lasting. This diverse collection of essays written by historians, music critics, and popular culture personalities offers a myriad of perspectives and commentaries on this multitalented legend. The essays attest to the interest in Sinatra that has spanned six decades and shows no sign of diminishing--even after his death. From singer to actor, from mass media personality to humanitarian and cultural trendsetter, the many contributions of Frank Sinatra are brought to life in this entertaining volume.
Written to appeal to Sinatra fans, these unique essays, including one by Frank Sinatra himself, are organized into three sections. The first examines Sinatra's fame and the ways in which his image was formed, the second looks at his music, and the final group of essays are personal reminiscences by the people who knew him. Together these essays will provide new material for the ever-growing dialogue about Frank Sinatra's place in and influence over twentieth-century American popular culture.
About the Author
LEONARD MUSTAZZA is Professor of English and American Studies at Penn State University. He is the author of The Critical Response to Kurt Vonnegut (1994), Ol' Blue Eyes: A Frank Sinatra Encyclopedia (1998), and the forthcoming Sinatra: An Annotated Bibliography, all published by Greenwood Press.
Advertisement