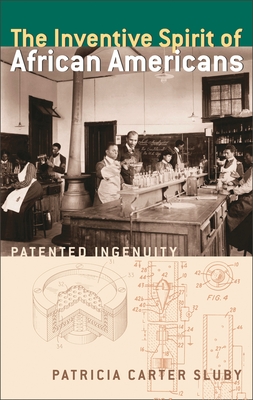 The Inventive Spirit of African Americans (Hardcover)
Patented Ingenuity
Praeger, 9780275966744, 352pp.
Publication Date: April 30, 2004
Other Editions of This Title:
Paperback (3/1/2008)
* Individual store prices may vary.
Description
In this important study, former United States primary patent examiner Patricia Carter Sluby pays homage to the inventive spirit of African Americans. Beginning with the contributions of enslaved Africans brought to American shores, Sluby introduces inventors and patent holders from all fields up to and including the leading edge of today's technology. Along with such recognizable figures as George Washington Carver and Madam C. J. Walker, readers will discover little-known or forgotten pioneers of devices such as a tobacco substitute, a home security system, and a portable heart monitor. Particular attention is given to the innovations of women inventors and scientists.
Products to ease domestic life, promote the efficiency of industrial processes, and improve the safety of leisure activities all bear the hallmarks of these creative minds. Sluby details the plight of inventive slaves during the antebellum and Civil War eras. She juxtaposes their efforts with those of free blacks of the same period. Reconstruction saw significant agricultural and industrial innovations by African Americans, some of which would permanently change American industry. Military inventions during the course and aftermath of both world wars showcase the diversity of minority ideas in an age of rapid technological advances. The closing chapter recounts the ongoing efforts of modern thinkers and their contributions in the high-tech and medical fields at the vanguard of the new century.
About the Author
PATRICIA CARTER SLUBY is a Registered Patent Agent and is a former United States primary patent examiner. She is also a lecturer and freelance writer who has appeared on television and radio shows to discuss minority inventors. She is the past president of the National Intellectual Property Law Association. Her book Creativity and Inventions: The Genius of Afro-Americans and Women in the United States and Their Patents (1987) details the inventive nature of minorities in America.