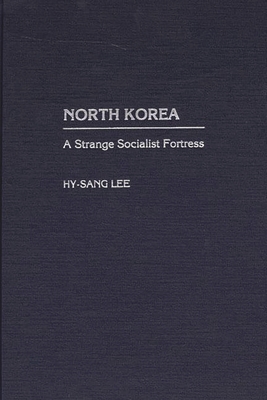 North Korea
A Strange Socialist Fortress
Hardcover

* Individual store prices may vary.
Description
As perennial famine and material shortages call into question the tenability of North Korea's military-authoritarian government, the international community has struggled to reconcile contradictory humanitarian, economic, and political goals in formulating foreign policy and aid responses to the secretive Pyongyang regime. In a historical analysis drawing heavily on primary sources, Lee attacks the problem at its root: the assumption of policy-makers that Pyongyang's belligerence and intractability is an attempt to secure autonomy and national legitimacy in the eyes of the world. Rather, Lee argues, close review of the available evidence demonstrates convincingly that forced reunification with South Korea is the only discernible goal of the Pyongyang government, and that the key strategy of the reunification program is a war of attrition against the U.S. military presence in the South.
Lee begins with a summary history, and moves on to examine the formation of the North Korean communist state in the wake of World War II. The implementation of state programs in the 1950s and 1960s follows, including the drive towards industrialization, the emergence of the Juche ideology, and collectivization of agriculture. Remaining chapters focus on the recent history of North Korea, and offer concluding analysis and remarks.
Praeger, 9780275969172, 264pp.
Publication Date: November 30, 2000
About the Author
HY-SANG LEE is Professor of Economics at the University of Wisconsin-Oshkosh./e