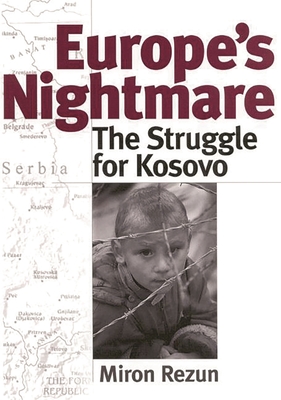 Europe's Nightmare (Hardcover)
The Struggle for Kosovo
Praeger, 9780275970727, 240pp.
Publication Date: February 28, 2001
* Individual store prices may vary.
Description
Recent bombing campaigns and peacekeeping efforts have achieved a fragile and uncertain peace in Kosovo. However, NATO will need help from both the European Union and the United Nations to create and maintain a lasting peace in the region. An expert in the affairs of the troubled region, Rezun traveled to the crisis zone to interview Kosovar refugees and foreign statesmen. He offers a sharp critique of the conflict, taking NATO and the entire Western Alliance to task and emphasizing the villainous behavior of the Milosevic regime. One cannot consider what happened in Kosovo to be an isolated affair, Rezun contends.
Based on the widest possible range of sources, including documentation in nearly every European language, this study will appeal to experts and laymen alike. Rezun refuses to take sides. In addition to his criticisms of foreign intervention, exaggerated statistics, and reverse ethnic cleansing, he is merciless in his condemnation of the Serbs, in particular the corrupt influence of Milosevic and the late Arkan. In writing laced with irony, wit, and satire, he reveals the foibles of limited war and the errors committed by all parties. Yet his primary focus remains on the sufferings of the men, women, and children who filled the refugee camps and the devastated villages to which they have returned.
About the Author
MIRON REZUN teaches political science and the economics of transition at the University of New Brunswick in Canada. He has published eleven works of non-fiction, including Saddam Hussein's Gulf Wars (Praeger, 1992), Europe and the War in the Balkans: Toward a New Yugoslav Identity (Praeger, 1995), and Science, Technology and Ecopolitics the USSR (Praeger, 1996). He has also published two novels.