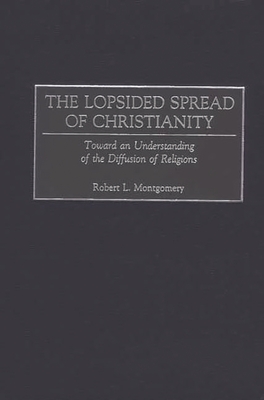 The Lopsided Spread of Christianity
Toward an Understanding of the Diffusion of Religions
Hardcover

* Individual store prices may vary.
Description
Comparing the spread of Christianity to the East to its more successful spread to the West, Montgomery illustrates the uneven diffusion of one of the world's most influential and successful religions. Through his sociological analysis, the author examines the causes for Christianity's success to the West and its relative failings in major societies to the east of Jerusalem, including India, Persia, and China. Applying five variables, including Christianity's missionary orientation, geography, intersocietal relations, sociocultural structures, and individual perceptions, Montgomery provides a theory of the diffusion of religion in general, and of Christianity in particular.
Beginning by laying out the variables he will apply to the study, Montgomery carefully explains his approach, introducing the reader to this unique field of study. He then moves on to examine Christianity's earliest spread to areas east of Jerusalem. An examination of the rise of Islam in the East precedes a comparative analysis of the success of Christianity in its spread to the West to its relative failure to spread to the East. He concludes with a discussion of religious pluralism. Groundbreaking in its attempt to establish a better understanding of religious diffusion, this work will be indispensable to those interested in the study of sociology of religions, religious studies, missionary studies, and Christianity.
Praeger, 9780275973612, 208pp.
Publication Date: October 30, 2001
About the Author
ROBERT L. MONTGOMERY is a retired missionary, teacher, and minister. He has published numerous journal articles, and his books include The Diffusion of Religions: A Sociological Perspective, and Introduction to the Sociology of Missions (Praeger 1999).