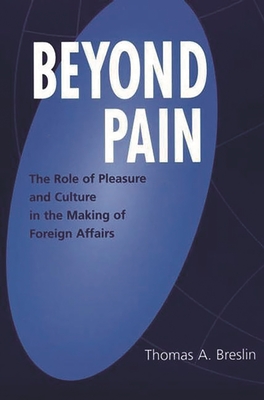 Beyond Pain (Paperback)
The Role of Pleasure and Culture in the Making of Foreign Affairs (Praeger Studies on Ethnic and National Identities in Politic)
Praeger Publishers, 9780275974305, 216pp.
Publication Date: October 30, 2001
* Individual store prices may vary.
Description
Breslin demonstrates that, for two millennia, states in East Asia, Europe, and America have successfully used pleasure to protect themselves and advance their interests, at a small fraction of the cost of militarized policies. Indeed, the Chinese demonstrated that pleasure-based policies primed a stream of highly profitable foreign trade and bolstered the state. Pleasure was feared because it was effective as both an offensive and defensive strategy. The colleens of Ireland and the bibis of India showed how inexorably effective pleasure could be in confounding militarily stronger invaders. In contrast, resorting to violence and pain generally undermined aggressive states.
Cultural factors have shaped the choice of pleasures used. Food-centered China has used food, as well as sex and tourism, as tools in its foreign relations. Rome used wine; Byzantium, precious metals, banquets, and public spectacles; Venice, sex, money, and art; England, money and education. America has used sex, money, education, music, and tourism. Breslin's provocative text is based on a wide reading of secondary sources and some primary sources as well as a quarter century of teaching the history of foreign relations.
About the Author
THOMAS A. BRESLIN is Vice President for Research and Associate Professor of International Relations at Florida International University. Professor Breslin has published three earlier books and numerous articles in scholarly journals.