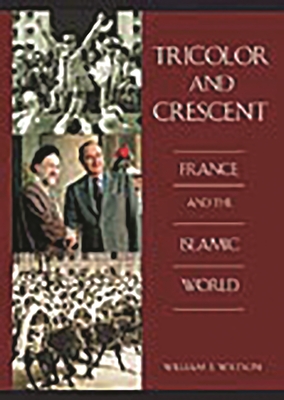 Tricolor and Crescent
France and the Islamic World (Perspectives on the Twentieth Century)
Hardcover

* Individual store prices may vary.
Description
For 1,400 years, France has been in contact with Islam and Muslim populations. This study explores their long relationship and history, examining in particular the expansion and contraction of France's Islamic Empire throughout the 20th century. This modern empire essentially consisted of conquered territories inhabited by Muslims and administered by Frenchmen. Thus far, France has avoided a September 11-type terrorist attack despite the intra-country presence of Muslim terrorist groups like the Roubaix gang and Bin Laden's al-Qa'ida. Other Western countries can learn a great deal from France's long and varied experiences.
Watson addresses the origins of Franco-Muslim contact and details early cases of French expansion into the Islamic world. The bulk of the book, however, focuses on the creation of the modern French Empire in Saharan and Sudannic Africa, as well as in Syria and the Lebanese Mandates, during the New Imperialism of the 19th and 20th centuries. Features include a selection of pertinent documents that illustrate the extent of French involvement with the Islamic world.
Praeger, 9780275974701, 320pp.
Publication Date: June 30, 2003
About the Author
WILLIAM E. WATSON is Associate Professor of History at Immaculata College. His research interests include cross-cultural contact and conflict. His previous publications include Collapse of Communism in the Twentieth Century (Greenwood, 1998).