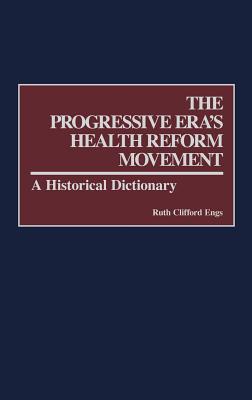 The Progressive Era's Health Reform Movement (Hardcover)
A Historical Dictionary
Praeger, 9780275979324, 448pp.
Publication Date: February 28, 2003
* Individual store prices may vary.
Description
Religious, political, social, and health reform earmarked the Progressive Era. The era's health reform movement--like today's clean living movement--saw campaigns against alcohol, tobacco, drugs, and sexuality. It included crusades for exercise, vegetarian diets, and alternative health care and concerns about eugenics and new diseases. Covering the years leading up to the Progressive Era through the 1920s, this book provides entries on the central figures, events, crusades, legislation, publications and terms of the health reform movements, while a detailed timeline ties health reform to political, social, and religious movements. A valuable resource for scholars, students, and laymen interested in earlier health reform movements.
About the Author
RUTH CLIFFORD ENGS is Professor of Applied Health Science at Indiana University, Bloomington. She is the author of several books, including Controversies in the Addiction Field (1989) and Clean Living Movements: American Cycles of Health Reform (Praeger 1999).