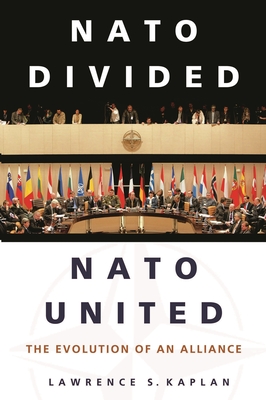 NATO Divided, NATO United (Hardcover)
The Evolution of an Alliance
Praeger, 9780275980061, 165pp.
Publication Date: May 30, 2004
* Individual store prices may vary.
Description
This history of NATO concentrates on the differences within the alliance, particularly between the US and its European partners. NATO's war against terrorism began on September 11, 2001. Invoking Article 5 was a fitting response to the assault on the United States, but the spirit did not last long. Within a few weeks, old fissures within the alliance re-emerged, threatening once again to dissolve an entity that had survived over half a century. In the first two generations of NATO's existence, the Cold War with the Soviet Union had been the major purpose of its existence. But since the dissolution of the Warsaw Pact and of the Russian Empire itself, NATO has struggled to seek new raisons d'etre, and has succeeded to some degree in finding them in crisis management in Europe and in areas beyond the boundaries of the alliance.
The absence of a traditional enemy to serve as a centripetal force, along with the recognition of the US as the lone superpower, has placed a focus on internal troubles of the alliance that had been obscured in the past by the presence of a common enemy. Too little attention has been paid to such West-West conflicts which arguably have been more frequent and more bitter, if not more dangerous, than the struggle with the Soviet Union. Differences among the allies began with the formation of the alliance itself. Some were resolved, others persisted. Many of them related to out of area issues in which the Soviet Union was not involved or only peripherally concerned. How the alliance managed the unequal relationship in the past may offer insights into the common ground the alliance partners can identify in the 21st century.
About the Author
LAWRENCE S. KAPLAN is Emeritus University Professor of History and Director Emeritus of the Lyman L. Lemnitzer Center for NATO and European Union Studies at Kent State University. He is currently Adjunct Professor of History at Georgetown University.