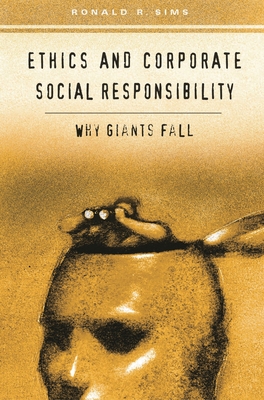 Ethics and Corporate Social Responsibility
Why Giants Fall
Hardcover

* Individual store prices may vary.
Description
Ethical failures are rooted in leadership failure, the lack of a corporate culture in which ethical concerns have been integrated, and unresponsiveness to key organizational stakeholders. This book seeks to enhance our understanding of the causes of ethical debacles in an era when ethical missteps can often lead to corporate bankruptcies or worse. Sims offers practical solutions for mitigating damage and preventing such problems from happening in the first place. He also explains how to institutionalize ethics throughout an organization.
Sims asserts that organizations wishing to behave ethically must do more than harbor good intentions. Such companies must implement policies that inculcate the corporate culture with ethical values. They must also commit to ethical behavior in all interactions with internal and external stakeholders, including investors, customers, employees, and the community.
Praeger, 9780275980399, 328pp.
Publication Date: September 30, 2003
About the Author
RONALD R. SIMS is the Floyd Dewey Gottwald Senior Professor in the Graduate School of Business at the College of William and Mary, where he teaches Organization Behavior, Leadership, Business Ethics, Change Management and Human Resources Management. He is the author or co-author of 20 books, among them Teaching Business Ethics for Effective Learning (Quorum Books, 2002).