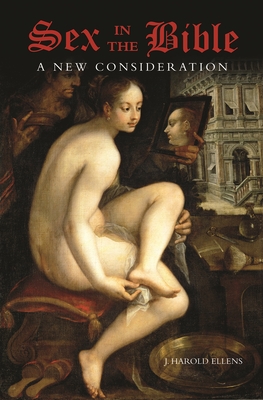 Sex in the Bible: A New Consideration (Hardcover)
A New Consideration
Praeger Publishers, 9780275987671, 183pp.
Publication Date: March 1, 2006
* Individual store prices may vary.
or
Not Currently Available for Direct Purchase
Description
What is the Bible's stance on such controversial issues as homosexuality and polygamy? What does it have to say about sexual behaviors that some would deem perverted or criminal? Is sex always wrong if it is not used to create life?
Ellens answers these and other questions in a book that argues that our understanding of what the Bible has to say about sex is frequently misguided. He corrects our impressions with a look at the Scriptures themselves, considers what they might have meant to people in the past, and reflects on how we understand, or misunderstand, them today. Focusing on early interpretations and contemporary misconceptions, Ellens guides readers through what the Bible actually says, showing how these messages have been interpreted in different contexts, and suggesting new ways of reading and translating them for use in our own lives. Readers hoping to reach a better understanding of the Bible's views on sexual practices and sexuality in general will find their questions answered here.
What does the story of Adam and Eve reveal about sex and sexuality? What does the Old Testament say about sex and how might we interpret that in our own lives today? How does the New Testament say we should behave in our sexuality and our lives? What lessons can we learn from a closer examination of the Bible and its teachings on human love, marriage, and sexuality? These are among the many questions Ellens answers in an effort to help us all come to a better understanding of the gift of sexuality and its attendant behaviors in our lives. In non-judgmental prose, he elucidates the Bible and our understanding of its teaching on these and related issues.
About the Author
J. Harold Ellens is Editor for the Praeger Series in Psychology, Religion, and Spirituality. He is a Research Scholar at the University of Michigan Department of Near Eastern Studies, a retired Presbyterian theologian, an ordained minister, a retired U.S. Army Colonel and a retired Professor of Philosophy, Theology, and Psychology. He served 15 years as Executive Director of the Christian Association for Psychological Studies, and was Founding Editor and Editor-in-Chief of the "Journal of Psychology and Christianity." He has authored, coauthored, or edited 164 books, including "The Destructive Power of Religion," 4 volumes (Praeger, 2004).
Advertisement