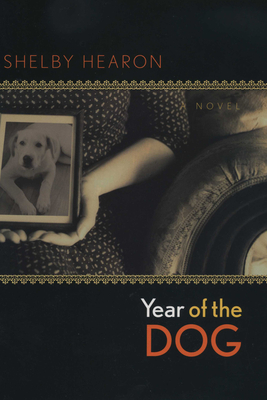 Year of the Dog (James A. Michener Fiction) (Hardcover)
University of Texas Press, 9780292714694, 227pp.
Publication Date: February 1, 2007
* Individual store prices may vary.
Description
When her husband dumps her for an old girlfriend and sets all of Peachland, South Carolina, gossiping, Janey Daniels has to get away--far away--for a "sabbatical" year. She flees to Burlington, Vermont, home of Aunt May, her mother's only living relative. There she adopts Beulah, a Labrador puppy in training to become a companion dog for the blind. Not for a moment does Janey suspect that this "year of the dog" will change her life forever.
Shelby Hearon is an acknowledged master at illuminating the nuances of relationships. In Year of the Dog, she explores the surprising ways that the heart heals after a betrayal. While Janey is training Beulah, Beulah leads Janey to a new love, James Maarten, a smart, "fidgety" teacher they meet at the dog park. As Janey soon discovers, James has suffered a betrayal of his own that makes it hard for him to open up and trust her with even the smallest details of his past. While Janey tries to help James, she also reaches out to her enigmatic Aunt May, a retired librarian reputed to be the friend, perhaps even the lover, of popular mystery writer Bert Greenwood. When Janey attempts to solve the twin mysteries of why her great aunt has distanced herself from the family--and what her true relationship is with Bert Greenwood--Beulah provides the clues that lead Janey to uncover the secrets of her aunt's life. By the time Beulah's stay with Janey comes to an end, the people whose lives she's linked will discover that healing and reconciliation can come in the most unexpected ways.
or
Not Currently Available for Direct Purchase