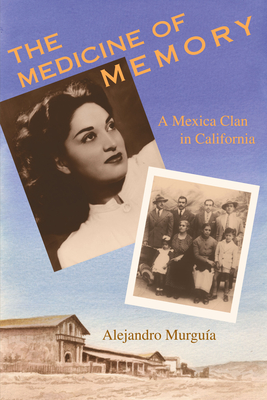 The Medicine of Memory (Paperback)
A Mexica Clan in California
University of Texas Press, 9780292752672, 256pp.
Publication Date: November 1, 2002
* Individual store prices may vary.
Description
"People who live in California deny the past," asserts Alejandro Murguia. In a state where "what matters is keeping up with the current trends, fads, or latest computer gizmo," no one has "the time, energy, or desire to reflect on what happened last week, much less what happened ten years ago, or a hundred." From this oblivion of memory, he continues, comes a false sense of history, a deluded belief that the way things are now is the way they have always been.
In this work of creative nonfiction, Murguia draws on memories--his own and his family's reaching back to the eighteenth century--to (re)construct the forgotten Chicano-indigenous history of California. He tells the story through significant moments in California history, including the birth of the mestizo in Mexico, destruction of Indian lifeways under the mission system, violence toward Mexicanos during the Gold Rush, Chicano farm life in the early twentieth century, the Chicano Movement of the 1960s, Chicano-Latino activism in San Francisco in the 1970s, and the current rebirth of Chicano-Indio culture. Rejecting the notion that history is always written by the victors, and refusing to be one of the vanquished, he declares, "This is my California history, my memories, richly subjective and atavistic."