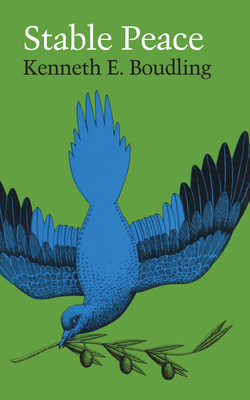 Stable Peace
Paperback

* Individual store prices may vary.
Description
The human race has often put a high value on struggle, strife, turmoil, and excitement. Peace has been regarded as a utopian, unattainable, perhaps dull ideal or as some random element over which we have no control. However, the desperate necessities of the nuclear age have forced us to take peace seriously as an object of both personal and national policy. Stable Peace attempts to answer the question, If we had a policy for peace, what would it look like? A policy for peace aims to speed up the historically slow, painful, but persistent transition from a state of continual war and turmoil to one of continual peace. In a stable peace, the war-peace system is tipped firmly toward peace and away from the cycle of folly, illusion, and ill will that leads to war. Boulding proposes a number of modest, easily attainable, eminently reasonable policies directed toward this goal. His recommendations include the removal of national boundaries from political agendas, the encouragement of reciprocal acts of good will between potential enemies, the exploration of the theory and practice of nonviolence, the development of governmental and nongovernmental organizations to promote peace, and the development of research in the whole area of peace and conflict management. Written in straightforward, lucid prose, Stable Peace will be of importance to politicians, policy makers, economists, diplomats, all concerned citizens, and all those interested in international relations and the resolution of conflict.
University of Texas Press, 9780292764484, 156pp.
Publication Date: May 1, 1978
About the Author
Kenneth Boulding (1910-1993) was Distinguished Professor of Economics at the University of Colorado at Boulder and Director of the Program of Research on General Social and Economic Dynamics, Institute of Behavioral Science, University of Colorado at Boulder. During 1976-1977, he was the Distinguished Visiting Tom Slick Professor of World Peace at the Lyndon B. Johnson School of Public Affairs, University of Texas at Austin.