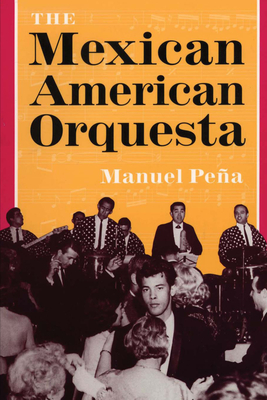 The Mexican American Orquesta
Music, Culture, and the Dialectic of Conflict
Paperback

* Individual store prices may vary.
Description
The Mexican American orquesta is neither a Mexican nor an American music. Relying on both the Mexican orquesta and the American dance band for repertorial and stylistic cues, it forges a synthesis of the two. The ensemble emerges historically as a powerful artistic vehicle for the expression of what Manuel Peña calls the "dialectic of conflict." Grounded in ethnic and class conflict, this dialectic compels the orquesta and its upwardly mobile advocates to waver between acculturation and ethnic resistance. The musical result: a complex mesh of cultural elements—Mexican and American, working- and middle-class, traditional and contemporary.
In this book, Manuel Peña traces the evolution of the orquesta in the Southwest from its beginnings in the nineteenth century through its pinnacle in the 1970s and its decline since the 1980s. Drawing on fifteen years of field research, he embeds the development of the orquesta within a historical-materialist matrix to achieve the optimal balance between description and interpretation. Rich in ethnographic detail and boldly analytical, his book is the first in-depth study of this important but neglected field of artistic culture.
University of Texas Press, 9780292765870, 364pp.
Publication Date: November 1, 1999
About the Author
Manuel Peña is an anthropologist of music and folklore. He has taught anthropology at the University of Texas at Austin and music at California State University, Fresno.