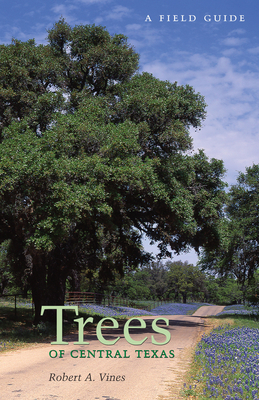 Trees of Central Texas
Paperback

* Individual store prices may vary.
Description
A comprehensive and compact field guide, Trees of Central Texas introduces 186 species of tree life in Central Texas, an area roughly the region of the Edwards Plateau and bordered by the Balcones Escarpment on the south and east, the Pecos River on the west, and the Texas Plains and the Llano Uplift on the north. From the hardy oaks and rugged mesquites to the graceful willows, cottonwoods, and pecans, the tree life of Central Texas varies as much as the vast and changing land that hosts it. Full descriptions and superb illustrations of all the native and naturalized trees of the region as well as fascinating bits of history and lore make this an essential guide to the wealth of tree life in Central Texas. Drawn from Robert A. Vines' monumental Trees, Shrubs, and Woody Vines of the Southwest (University of Texas Press, Trees of Central Texas combines the essential detail of the larger work with the ease and convenience of a field guide. It joins in print two additional field guides by Robert Vines, both published by the University of Texas Press: Trees of East Texas and Trees of North Texas.
University of Texas Press, 9780292780583, 424pp.
Publication Date: July 1, 1984
About the Author
The late Robert A. Vines served as director of the Houston Arboretum and Botanical Garden and of the Robert A. Vines Environmental Science Center of the Spring Branch Independent School District in Houston.