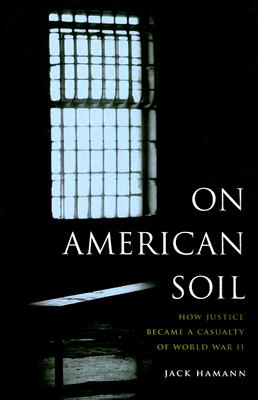 On American Soil: How Justice Became a Casualty of World War II (Paperback)
How Justice Became a Casualty of World War II
University of Washington Press, 9780295987057, 358pp.
Publication Date: March 5, 2007
Description
During the night of August 14, 1944, an Italian prisoner of war was lynched on the Fort Lawton army base in Seattle--a murder that shocked the nation and the international community. It was a time of deep segregation in the army, and the War Department was quick to charge three African American soldiers with first-degree murder, although there was no evidence linking them to the crime. Forty other black soldiers faced lesser charges over the incident, launching one of the largest and longest army trials of World War II.
In this harrowing story of race, privilege, and power, Jack Hamann explores the most overlooked civil rights event in American history. On American Soil raises important questions about how justice is carried out when a country is at war, offering vital lessons on the tensions between national security and individual rights.
For more about the author visit his website: http: //www.nolittlethings.com
About the Author
Jack Hamann has been a news reporter, network correspondent, and documentary producer for more than two decades and has served most recently as Seattle bureau chief for The NewsHour with Jim Lehrer. He has won ten Emmy Awards for his work. On American Soil won the 2005 Investigative Reporters and Editors Book Award; previous winners include Bob Woodward, Seymour Hersh, and Neil Sheehan, among others.
Advertisement