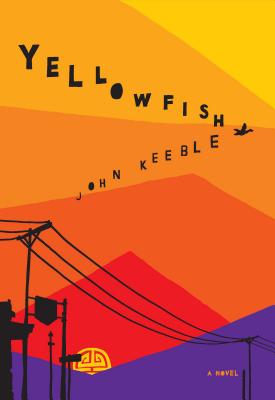 Yellowfish
Paperback

* Individual store prices may vary.
Description
Wesley Erks, itinerant machinist and "high class jack-of-all-trades," takes a hefty fee for smuggling a group of illegal Chinese immigrants ("yellowfish") from Vancouver, B.C., to San Francisco in the 1970s. Three are teenaged "Hong Kong boys," one of whom has been grievously injured. The fourth, a fugitive and the son of a rich Chinese casino owner, means to settle a grudge with a Chinese American secret society, the Triad, but is himself being pursued. The tale of the perilous journey of these five men, along with a woman who becomes implicated in a double-cross, is filled with vivid fictional and historical characters. The whole of it conjures the story of the West itself.
Visit the author's website: http: //www.keeblefiction.com/
University of Washington Press, 9780295988450, 336pp.
Publication Date: September 5, 2008
About the Author
John Keeble is the author of four novels, including Yellowfish and Broken Ground, a collection of short stories, Nocturnal America, and a work of nonfiction, Out of the Channel: The Exxon Valdez Oil Spill in Prince William Sound.
or
Not Currently Available for Direct Purchase