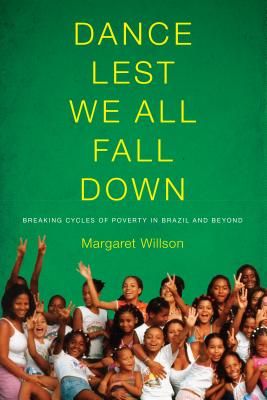 Dance Lest We All Fall Down (Paperback)
Breaking Cycles of Poverty in Brazil and Beyond
University of Washington Press, 9780295990583, 305pp.
Publication Date: September 1, 2010
* Individual store prices may vary.
Description
An unexpected detour can change the course of our lives forever, and, for white American anthropologist Margaret Willson, a stopover in Brazil led to immersion in a kaleidoscopic world of street urchins, capoeiristas, drug dealers, and wise teachers. She and African Brazilian activist Rita Conceicao joined forces to break the cycles of poverty and violence around them by pledging local residents they would create a top-quality educational program for girls. From 1991 to the graduation of Bahia Street's first college-bound graduate in 2005, Willson and Conceicao 's adventure took them to the shantytowns of Brazil's Northeast, high-society London, and urban Seattle.
In a narrative brimming with honesty and grace, Dance Lest We All Fall Down unfolds the story of this remarkable alliance, showing how friendship, when combined with courage, insight, and passion, can transform dreams of a better world into reality.
Watch the book trailer: https: //www.youtube.com/watch?v=KVXj44o3rVE
About the Author
-John Collins , Anthropology, City University of New York