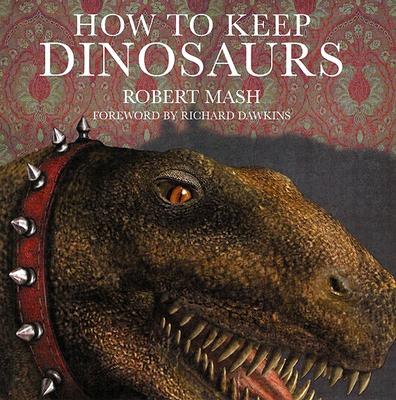 How to Keep Dinosaurs (Hardcover)
George Weidenfeld & Nicholson, 9780297843986, 96pp.
Publication Date: February 1, 2005
* Individual store prices may vary.
Description
Now running wild with all dinosaur (and humor) lovers: the "home care" guide to these rowdy pets.
It's funny, its irresistible, it's been a bestseller-and now it's available at an amazing new, low price.
" A] delightful, tongue-in-cheek guide to the care and feeding of dinosaurs."--"VOYA"
Congratulations You're bringing home your very first pet dinosaur. But there's so much to think about. Which dino gets on well with children? What kind of food does it eat (and how can you avoid becoming its meal)? What bed would make it feel completely comfy?
With tongue planted firmly in cheek, this "dino owner's manual" amusingly explains what every human needs to know before adopting a new saurus. Find out what should go into the basic toolkit (a stout shovel is helpful and so are reinforced gauntlets); which species thrive in household life and which will cause BIG problems; and what dinosaurs are just right for circuses and zoos, in security, and for giving eggs and meat. For every dinosaur covered, there's information on feeding, breeding, housing, and availability; maps of where they lived; details on weight and size; as well as other pertinent facts. The illustrations cleverly mix photography and art to bring humans and dinos together for the first time, and show the animals in domestic situations.
This creative and fun approach will stir everyone's imagination, and is surely the most amusing way to learn about dinosaurs ever.
Robert Mash earned advanced degrees in zoology from Oxford University. He lives in a thatched cottage in Dorset, England with his wife...and pet Hysilophodon.
The much-honored zoologist, author, and Oxford professor Richard Dawkins has received, among others, the Royal Society of Literature Award and the Los Angeles Times Literary Prize.

or
Not Currently Available for Direct Purchase