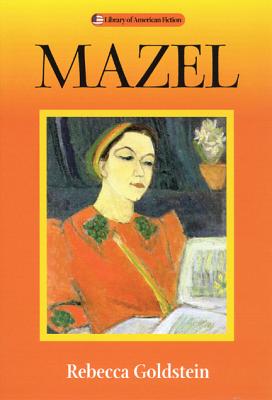 Mazel (Library of American Fiction) (Paperback)
University of Wisconsin Press, 9780299181246, 378pp.
Publication Date: August 9, 2002
* Individual store prices may vary.
Description
Mazel means luck in Yiddish, and luck is the guiding force in this magical and mesmerizing novel that spans three generations. Sasha Saunders is the daughter of a Polish rabbi who abandons the shtetl and wins renown as a Yiddish actress in Warsaw and New York. Her daughter Chloe becomes a professor of classics at Columbia. Chloe's daughter Phoebe grows up to become a mathematician who is drawn to traditional Judaism and the sort of domestic life her mother and grandmother rejected.
About the Author
Rebecca Goldstein is author of The Mind-Body Problem, The Late-Summer Passion of a Woman of Mind, The Dark Sister, Strange Attractors, and Properties of Light: A Novel of Love, Betrayal, and Quantum Physics. A MacArthur Prize Fellow, she is professor of philosophy at Trinity College.
Praise For Mazel (Library of American Fiction)…
"Shimmering with humor and intelligence."—The New Yorker
"From the first lines of Goldstein's enchanting novel Mazel . . . comes a voice redolent of matzoh balls and Schopenhauer, feeding body and spirit."—Village Voice
"Goldstein has written female characters as worthy of Phillip Roth and Grace Paley as they are of their grand European progenitors, Sholem Aleichem and S. Y. Agnon."—Los Angeles Times
"A superb storyteller, Goldstein not only brings the almost-vanished world of Eastern European Jewry to life bit also conveys the depth and power of that culture."—San Francisco Chronicle
or
Not Currently Available for Direct Purchase