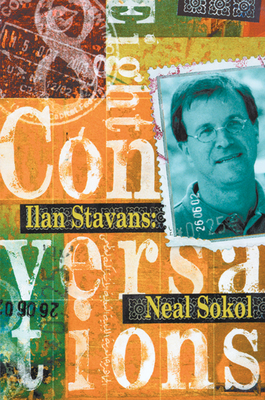 Ilan Stavans
Eight Conversations
Hardcover

* Individual store prices may vary.
Description
"Ilan Stavans has emerged as Latin America's liveliest and boldest critic and most innovative cultural enthusiast," states the "Washington Post." And the "New York Times" described him as "the czar of Latino literature in the United States." But his influential oeuvre doesn t address Hispanic culture exclusively. It has also opened fresh new vistas into Jewish life globally, which has prompted the Forward to portray Stavans as "a maverick intellectual whose canonical work has already produced a whole array of marvels that are redefining Jewishness."
Neal Sokol devoted almost a decade to the study of Stavans's work. He applies his substantial knowledge to this candid, thought-provoking series of eight interviews. In them Stavans is caught at the vortex where his Mexican, Jewish, and American heritages meet. He discusses everything from the formative influences that shaped his worldview to anti-Semitism, Edmund Wilson, sexuality in Latin America, Gabriel Garcia Marquez, and the fate of Yiddish. He also contrasts the role of intellectuals in advanced and developing societies, dwells on his admiration for Don Quixote and his passion for dictionaries, and reflects on his groundbreaking, controversial research on Spanglish the hybrid encounter of English and Spanish that infuriates the Royal Academy in Madrid and also makes people describe Stavans as "the Salman Rushdie of the Hispanic world."
Sokol shrewdly tests Stavans's ideas and places them in context. By doing so, he offers a map to the heart and mind of one of our foremost thinkers today an invaluable tool for his growing cadre of readers.
University of Wisconsin Press, 9780299199104, 207pp.
Publication Date: April 14, 2004
About the Author
Neal Sokol is a former senior researcher at Steven Spielberg's Survivors of the Shoah Visual History Foundation. His writing on Jewish culture and the

Holocaust have appeared in "Forward," "Jewish Quarterly," and other publications.
or
Not Currently Available for Direct Purchase