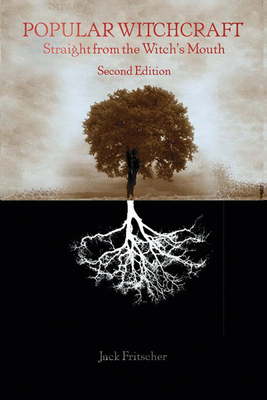 Popular Witchcraft (Paperback)
Straight from the Witch's Mouth (Ray and Pat Browne Books)
Popular Press, 9780299203047, 284pp.
Publication Date: March 1, 2006
* Individual store prices may vary.
Description
In a thoughtful, well-informed study exploring fiction from throughout Stephen King's immense oeuvre, Heidi Strengell shows how this popular writer enriches his unique brand of horror by building on the traditions of his literary heritage. Tapping into the wellsprings of the gothic to reveal contemporary phobias, King invokes the abnormal and repressed sexuality of the vampire, the hubris of Frankenstein, the split identity of the werewolf, the domestic melodrama of the ghost tale. Drawing on myths and fairy tales, he creates characters who, like the heroic Roland the Gunslinger and the villainous Randall Flagg, may either reinforce or subvert the reader's childlike faith in society. And, in the manner of the naturalist tradition, he reinforces a tension between the free will of the individual and the daunting hand of fate.
About the Author
Jack Fritscher is the author of fifteen books and hundreds of articles on American popular culture. He was ordained an exorcist in 1963 by the Catholic Church, which later excommunicated him for his memoir, What They Did to the Kid: Confessions of an Altar Boy. He is the founding San Francisco editor of the legendary Drummer magazine, and he has written the pop-culture memoir-novel Some Dance to Remember and the biography, Mapplethorpe: Assault with a Deadly Camera.
Praise For Popular Witchcraft: Straight from the Witch's Mouth (Ray and Pat Browne Books)…
"Jack Fritscher reads gloriously!" San Francisco Chronicle
"Jack Fritscher writes wonderful books." Geoff Mains, author of Urban Aborginals, The Advocate, Los Angeles
"What an unsettling, surprising, and scandalous . . . writer!" John F. Karr, Bay Area Reporter, Manifest Reader, San Francisco
"Fritscher's highly perceptive and witty survey contains one of the finest interviews with Anton Szandor LaVey ever published. LaVey's uncensored perspectives on Christianity, feminism, drug use, homosexuality, tattooing, and racism, as well as his tart evaluations of certain occult superstars,' are crowned by his most revelatory discussion of the nature of Satan."Magus Peter H. Gilmore, High Priest of the Church of Satan, New York