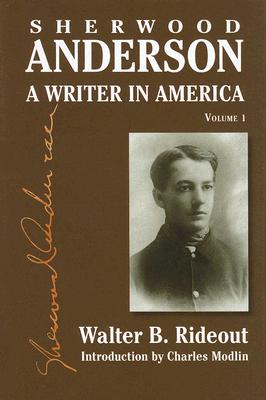 Sherwood Anderson
A Writer in America, Volume 1
Hardcover

* Individual store prices may vary.
Other Editions of This Title:
Hardcover (12/22/2006)
Description
    Sherwood Anderson: A Writer in America is the definitive biography of this major American writer of novels and short stories, whose work includes the modern classic Winesburg, Ohio. In the first volume of this monumental two-volume work, Walter Rideout chronicles the life of Anderson from his birth and his early business career through his beginnings as a writer and finally to his move in the mid-1920s to "Ripshin," his house near Marion, Virginia. The second volume will cover Anderson's return to business pursuits, his extensive travels in the South touring factories, which resulted in his political involvement in labor struggles and several books on the topic, and finally his unexpected death in 1941.
    No other existing Anderson biography, the most recent of which was published nearly twenty years ago, is as thoroughly researched, so extensively based on primary sources and interviews with a range of Anderson friends and family members, or as complete in its vision of the man and the writer. The result is an unparalleled biography—one that locates the private man, while astutely placing his life and writings in a broader social and political context.
Outstanding Academic Title, Choice Magazine Winner, Biography Award, Society of Midland Authors
Praise For Sherwood Anderson: A Writer in America, Volume 1…
"A major contribution to the study of modern American literature. Rideout has created a record of Anderson's life that is as detailed and accurate as we are ever likely to have."—Hilbert H. Campbell, professor emeritus, Virginia Tech, editor of
The Sherwood Anderson Diaries, 1936–1941
.
"The ultimate biographical work on Sherwood Anderson. It has been long awaited by all in the Anderson circle, as well as by the general community of American literature specialists. It is a work that could not be written today because the most authentic sources, which Walter was able to tap, are simply no longer around."—Welford D. Taylor, University of Richmond
University of Wisconsin Press, 9780299215309, 852pp.
Publication Date: January 16, 2006
About the Author
Walter B. Rideout is professor emeritus of English at the University of Wisconsin–Madison, coeditor of Letters of Sherwood Anderson, and author of The Radical Novel in the United States, 1900–1954, for which he received the Robert F. Ferguson Award of the Friends of Literature.