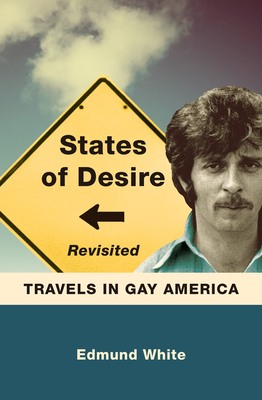 States of Desire Revisited (Paperback)
Travels in Gay America
University of Wisconsin Press, 9780299302641, 364pp.
Publication Date: September 18, 2014
* Individual store prices may vary.
Description
States of Desire Revisited looks back from the twenty-first century at a pivotal moment in the late 1970s: Gay Liberation was a new and flourishing movement of creative culture, political activism, and sexual freedom, just before the 1980s devastation of AIDS. Edmund White traveled America, recording impressions of gay individuals and communities that remain perceptive and captivating today. He noted politicos in D.C. working the system, in-fighting radicals in New York and San Francisco, butch guys in Houston and self-loathing but courteous gentlemen in Memphis, the "Fifties in Deep Freeze" in Kansas City, progressive thinkers with conservative style in Minneapolis and Portland, wealth and beauty in Los Angeles, and, in Santa Fe, a desert retreat for older gays and lesbians since the 1920s.
            White frames those past travels with a brief, bracing review of gay America since the 1970s ("now we were all supposed to settle down with a partner in the suburbs and adopt a Korean daughter"), and a reflection on how Internet culture has diminished unique gay places and scenes but brought isolated individuals into a global GLBTQ community.

About the Author
Edmund White is the author of more than twenty books, including A Boy's Own Story, The Beautiful Room Is Empty, The Farewell Symphony, My Lives, City Boy, and Inside a Pearl: My Years in Paris. He lives in New York City and teaches creative writing at Princeton University.
Praise For States of Desire Revisited: Travels in Gay America…
"Edmund White is one of the few living writers who has the capacity to turn me into a good listener. States of Desire is consistently smart and funny."—Fran Lebowitz
"Commands attention and respect. . . . Mr. White doesn't so much evoke the people he talks to as he dismantles them down to their cogs and springs."—New York Times
"States of Desire was the first post–gay lib book of specifically gay travel writing. . . . Although the cities were diverse, Edmund White sought to identify what they had in common by way of a national gay community."—Times Literary Supplement

"Edmund White's groundbreaking 1980 non-fiction book States of Desire, which received high praise from Christopher Isherwood, Fran Lebowitz and Andrew Holleran upon its publication, has been reissued in an expanded edition as States of Desire Revisited: Travels in Gay America [with] a new introduction by White."—Bay Area Reporter