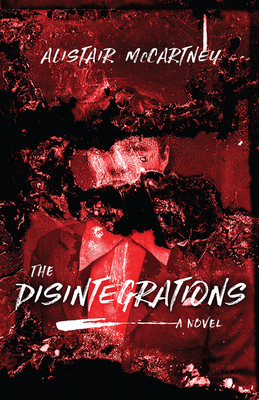 The Disintegrations (Hardcover)
A Novel
University of Wisconsin Press, 9780299314705, 232pp.
Publication Date: August 22, 2017
Other Editions of This Title:
Paperback (8/13/2019)
* Individual store prices may vary.
Description
"I know nothing about death, absolutely nothing," asserts the narrator of this inventive autobiographical novel. Yet he can't stop thinking about it. Detached from life in Los Angeles and his past in Australia, uncomfortable around other humans, he researches death on the Internet; mulls over distant and intimate stories of suicides, serial killers, and "natural deaths"; and wanders about LA's Holy Cross Cemetery. He's looking for answers, all the while formulating his own disquieting philosophies.

Within this dizzying investigation into the mystery of death is another mystery: who is the companion igniting these memories? This enigmatic novel blurs the line between fiction and nonfiction, story and eulogy, poetry and obituary. Wry yet somber, astringent yet tender, The Disintegrations confronts both the impossibility of understanding death and the timeless longing for immortality.
About the Author
Alistair McCartney is the author of The End of the World Book, a finalist for the PEN USA Literary Award in Fiction. He teaches creative writing at Antioch University Los Angeles.
Praise For The Disintegrations: A Novel…
"A book that takes possession of you right from the opening and will not let you go. Challenging and gripping, a rumination on death and memory that speaks eloquently to our sense of loss, both personal and communal. The writing is exquisite. In the best possible sense, I know this book will haunt me for the longest time." —Christos Tsiolkas, author of Barracuda
"Engrossing and reverent, The Disintegrations strangles death. A philosophy of the concrete and a reckoning of the ethereal, this novel dreams of all that has become lost in a world of remainders. We who remain may not find relief, but it leaves us dazzled and astonished and brutally satisfied with a gratitude for living." —Lily Hoang, author of A Bestiary
"An uncanny and mesmerizing study of the dread and terror in contemplating death as both remembrance and disappearance, and an intimate reveal of how our fears of erasure are a ghostly double for our awe at being alive." —Manuel Muñoz, author of What You See in the Dark
"An awe-inspiring tour de force, a circuitous thanatopsis, a maze that constantly reiterates its structure until everything it contains is subsumed within a new ulterior obfuscation. McCartney not only shows us that death is a language unto itself but also provides us with a dictionary with which to parse it." —Mark Gluth, author of No Other
"In this long-awaited second novel, a narrator's fascination with the geography of a nearby cemetery becomes a map of the losses and disappearances that have defined his own life. As he sorts through half-memories of deaths both notorious and obscure, a c