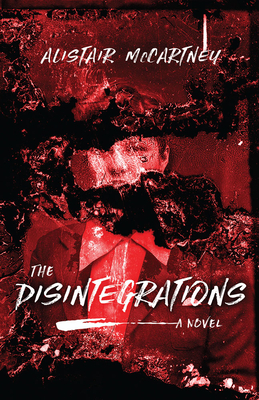 The Disintegrations (Paperback)
A Novel
University of Wisconsin Press, 9780299314743, 232pp.
Publication Date: August 13, 2019
Other Editions of This Title:
Hardcover (8/22/2017)
* Individual store prices may vary.
Description
Detached from life in Los Angeles and his past in Australia, uncomfortable around other humans, the narrator of this inventive autobiographical novel researches death on the Internet; mulls over distant and intimate stories of suicides, serial killers, and "natural deaths"; and wanders about LA's Holy Cross Cemetery. Wry yet somber, astringent yet tender, The Disintegrations confronts both the impossibility of understanding death and the timeless longing for immortality.
About the Author
Alistair McCartney is the author of The End of the World Book, a finalist for the PEN USA Literary Award in Fiction. He teaches creative writing at Antioch University Los Angeles.
Praise For The Disintegrations: A Novel…
"A book that teems with life, even as it trains a determined eye on the threshold where life vanishes."—Seattle Times
"An engaging, enigmatic meditation on death that's both conversational and humorous, both academic and (if you'll pardon the pun) deadly serious."—Lambda Literary
"Manages to capture the complications of mourning—the sense that the departed are shockingly distant yet painfully proximate, forever absent yet frozen in memory. . . . The Disintegrations shows [McCartney] reckoning with, and reveling in, death's mysteries from the liminal space of the writing life."—Los Angeles Review of Books
"While honoring and at times even favoring the teeming world beneath the ground, The Disintegrations recalls us to life, resoundingly. Even as the Alistair McCartney in its pages laments that 'the dead remain unmoved by our words, our music, our tears,' his novel is sure to move nearly anyone who comes across these pages, all of us in various stages of disintegration, who yet manage to hold ourselves together as best we can."—Brooklyn Rail