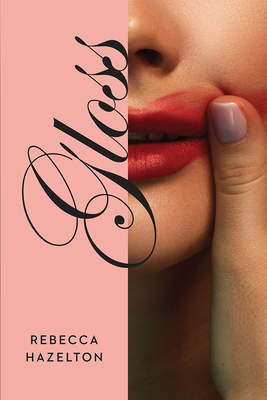 Gloss (Wisconsin Poetry Series) (Paperback)
University of Wisconsin Press, 9780299321642, 104pp.
Publication Date: February 12, 2019
* Individual store prices may vary.
Description
The poems of Rebecca Hazelton's contemporary American fantasyland revel in the constructed realities of movie sets and marriage. Poems reveal the negotiations of power and performance behind closed doors, between the sheets, and in contracts and scripts. The collection's three parts act out how we present ourselves through counterfeits, ornaments, and distorted self-portraits. Keen, wry, and playful, Hazelton's poems poke fun at the savagery buzzing underneath life's slicked-back surfaces and crack the veneer on our most brightly jarring cultural constructions. She confronts our need to constantly adjust our masks to appease impossible standards—and our desperate fear of having our true selves be seen and understood.
About the Author
Rebecca Hazelton is the author of Fair Copy, Vow, and the chapbook Bad Star, and the coeditor of The Manifesto Project. Her poems have appeared in Boston Review, Poetry, and the New Yorker. A two-time Pushcart Prize winner, she is an assistant professor of English at North Central College.
Praise For Gloss (Wisconsin Poetry Series)…
"These poems are wise, sexy, well-tuned language machines, full of stinging humor and quick-witted swagger, interrogating the highs and lows of cohabitation and maturation. Simply put, Gloss is masterful—a knockout collection I will continue to read, teach, and learn from for years to come."—Marcus Wicker, author of Silencer
"A masquerade ball of velvety self-portraiture and a subversive parade of cultural norms recast as light kink. This book playacts its anxieties—gender roles and group texts, suburban mansions and contractual commitments—until the violence that underpins them is spotlighted on stage."—Emilia Phillips, author of Empty Clip
"Funny, irreverent, and searingly honest, Hazelton dares to explore the obligations that we have with one another and with ourselves. And who wouldn't want to trust the speaker of these poems? In prickly, worldly, and intimate poems, Hazelton's wit and wisdom urge us to understand beauty in our complicated lives."—Oliver de la Paz, author of Post Subject: A Fable