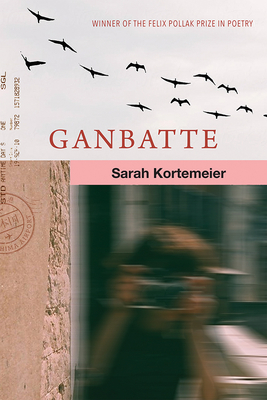 Ganbatte (Wisconsin Poetry Series)
Paperback

* Individual store prices may vary.
Description
Ganbatte is a Japanese word that means "do your best." In this vivid debut collection, Sarah Kortemeier wrestles with striving to meet this goal. Shifting between continents, languages, and remembered violences, she explores what it means to experience history as a tourist. She also asks how the grandchildren of those who fought in World War II move forward with the burdens of the past. Refusing to offer easy answers, Ganbatte reveals life overseas in flashes and jagged bursts of memory, minute collages observing moments of humor, loneliness, friendship, and grief from the mundane (how to distinguish parsley from cilantro in a Japanese grocery store) to the existentially overwhelming (how do we, as a species, cope with global trauma?). These formally diverse poems advocate for openness and curiosity as habits of mind when confronting personal and collective struggle.
University of Wisconsin Press, 9780299325145, 96pp.
Publication Date: November 12, 2019
About the Author
Sarah Kortemeier is library director at the University of Arizona Poetry Center. Her work has appeared in Alaska Quarterly Review, the Feminist Wire, and Ploughshares.