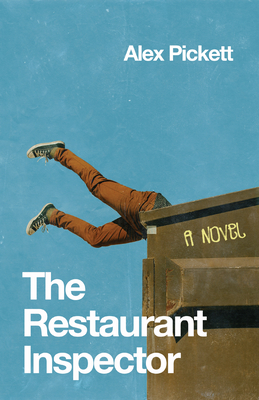 The Restaurant Inspector
Paperback

* Individual store prices may vary.
Description
A mysterious illness is afflicting the residents of Millsville, Wisconsin—but that might be the least of their problems. Investigating the situation is Arthur Reilly, the county restaurant inspector who recently relocated from New York City following an unseemly scandal. When he gets sidetracked and falsely suggests a link between the outbreak and a local Albanian-run diner, the town descends into panic, chaos, and finger pointing. As the situation spirals out of control, county commissioner Janet Vosberg seizes the moment to position herself for higher office and newspaper editor Adam Bender aims to settle a long-simmering score. And what's with the hot dog pushcart that recently appeared by the side of Highway 9?
 
This antic, raunchy send-up of small-town life gets deep into the minds and hearts of its characters and their entanglements. Alex Pickett exposes the fault lines in Midwestern Nice and reveals how corruption can take hold in even the most unlikely of places.
Praise For The Restaurant Inspector…
"A smart, darkly funny, relevant novel about what is lurking behind the kitchen door. Pickett takes our most basic needs—food, love, family, and community—and reimagines them until the paradoxes of sustenance are seen anew. A wonderful debut."—Jill Ciment, author of The Body in Question

"In his brisk and lively debut Alex Pickett flits from one delightfully imperfect character to another with remarkable assurance, exceptional skill, and extravagant imagination. The result is an engrossing and captivating panorama of a small town in turmoil. As vivid and odd as real life, but with a better plot."—Chris Bachelder, author of The Throwback Special

"I love Alex Pickett's writing. Hilarious and heartbreaking, his debut novel The Restaurant Inspector plays like the lost Coen Brothers movie of my dreams — an absurd yet authentic depiction of Middle America that grounds you in the banal normality of the region while subtly pointing out the myriad ways in which people are slowly losing their minds." —Steven Hyden, author of This Isn't Happening and Twilight Of The Gods
University of Wisconsin Press, 9780299331641, 288pp.
Publication Date: April 20, 2021
About the Author
Alex Pickett is a writer based in London. His stories have appeared in numerous publications, including Southern Humanities Review, Subtropics, Passages North, and Green Mountains Review.