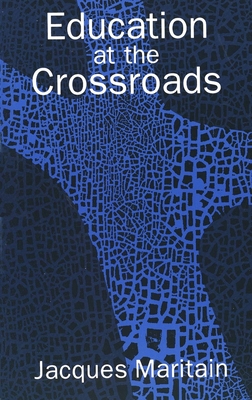 Education at the Crossroads (The Terry Lectures Series) (Paperback)
Yale University Press, 9780300001631, 130pp.
Publication Date: September 10, 1960
* Individual store prices may vary.
Description
One of the most eminent Catholic philosophers of our time explores the American system of education.  He believes that it must be based on the Christian idea of man being "more a whole than a part, and more independent than servile."  In his view education is concerned with "making a man"—a man with "deep-rooted independence with regard to common opinion."  This book is devoted to discovering how that can come about.