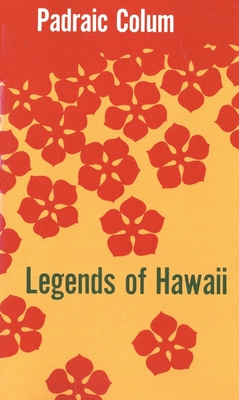 Legends of Hawaii
Paperback

* Individual store prices may vary.
Description
Nineteen bright and charming fairy tales of Hawaii have been skillfully retold by this gifted storyteller.  Padraic Colum brings to them a rare feeling for the things of the imagination, and he tells them with poetry, imagery, and enchantment.  These legends have been treasured by Hawaiians from time immemorial and are perhaps our best approach to the cultural background of the Hawaiian people.

"A selection of native stories such as this, so skillfully retold by a gifted storyteller, is perhaps… the best approach to the actual cultural background of the Hawaiian people…. Altogether a notable selection, valuable to the adult as to the child, and delightfully told." –Martha Beckwith, New York Times

"Padraic Colum… has never combined charm and delicate adventure more effectively than in this set of nineteen Hawaiian tales.  They are powerfully imagined, rich in character and atmosphere." –Charles J. Finger, New York Herald Tribune

"Those who know Colum's retelling of old stories need not be told here that this is a beautiful book.  His most distinctive gift as a man of letters is his feeling for the folk mind, his ability not to put it on, but to be it.  In prose lovely, simple, vocal, he tells these stories, leaving you to feel the symbolism for yourself." –Horace Reynolds, Christian Science Monitor

"This is a fine book for children, because the stories are so entertaining; and it is a good book for anybody, because one learns so much of the folklore of these loveliest of gardens." –William Lyon Phelps
Yale University Press, 9780300003765, 234pp.
Publication Date: September 10, 1937