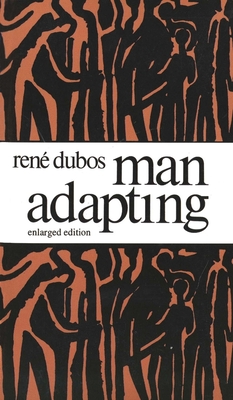 Man Adapting
With a New Chapter by the Author (The Silliman Memorial Lectures Series)
Paperback

* Individual store prices may vary.
Description
This enlarged edition of Man Adapting includes a new chapter expanding Dr. Dubos's discussion of the role of medicine in man's adaptive processes.  In 1965 he wrote at length of the biological and social problems of human adaptation, while treating the medical aspects of this problem only in passing.  He believed that the goal of medicine was to help man function successfully with the particular circumstances of his environment and heredity.  But despite advancements in the prevention and treatment of disease, skepticism has developed during the last two decades concerning the usefulness of modern medicine.  Dr. Dubos turns here to readdress this question.

Today physicians rely on sophisticated scientific knowledge, and no longer offer the traditional doctor-patient relationship which ministered to psychological as well as physical comfort.  But it is this spiritual aspect of human medicine, Dr. Dubos argues, which distinguishes it from general biology, and it will retain its unique position among the sciences only if it accepts responsibility for the human aspects of life.  Dr. Dubos demonstrates the complex interrelationship between man and his biological environment.  He writes, "I have attempted to focus my attention on the individual human being . . . trying as best he can to meet the emergencies of the day and to prepare for the uncertainties of the future.  He is Man Adapting."
Yale University Press, 9780300025811, 527pp.
Publication Date: September 1, 1980