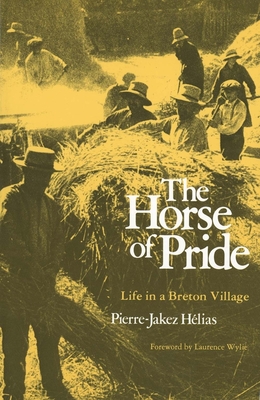 The Horse of Pride
Life in a Breton Village
Paperback

* Individual store prices may vary.
Description
"A marvelous chronicle of Breton lives and life, seen largely through the eyes of a child grown old, remembering how it used to be, in the years between the two world wars. The memoirs are magnificent. . . . The affectionate and touching portraits are not just of one family. . . . but of a whole people. . . . Like that faintly sweet, strong apple liqueur, this book should be savored slowly—set aside and picked up again, chapters read and re-read."—Neil Pickett, The New Republic
"A rich and moving memoir. . . . We can see why this book won acclaim and a prize in France; it should win our hearts here too."—Robert Kirsch, Los Angeles Times
"A marvelous book."—Audrey C. Foote, Washington Post Book World
"A landmark in the art of storytelling. Read it aloud; some passages will bring a catch to your voice. The superb translation by June Guicharnaud echoes the rhythms and tones of spoken language."—Gloria Levitas, The New York Times Book Review
"The Horse of Pride is solid, detailed, and satisfying, like Breton crochet lace. . . . It speaks to the heart. That is the language beyond language."—Naomi Bliven, The New Yorker
"A book lovely in every respect; a jewel."—Edmund Fuller, The Wall Street Journal
Yale University Press, 9780300025996, 368pp.
Publication Date: September 10, 1980