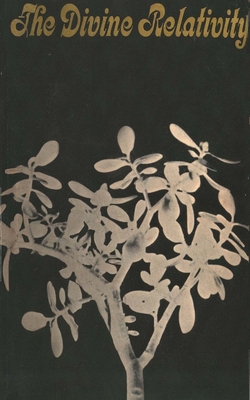 The Divine Relativity
A Social Conception of God (The Terry Lectures Series)
Paperback

* Individual store prices may vary.
Description
Charles Hartshorne has set himself the task of formulating the idea of deity "to preserve perhaps even increase, its religious value, while yet avoiding the contradictions which seem inseparable from the idea of customarily defined." This is a brilliant attempt to redefine problems that have long challenged the Western world in its search for understanding both God and man. "The compact, closely reasoned book employs a skill in logic reminiscent of scholasticism at its best to refute traditional notions, scholastic and otherwise, of divine absoluteness, and to expound a conception of God which is both free of contradiction and religiously adequate. The position taken is described by Professor Hartshorne as surrelativism, or panentheism, and these terms indicate the two major emphases of the volume….He who follows its precise logic with the alertness it demands will have a clarifying and enriching experience."—S. Paul Schiling, Journal of Bible and Religion
"In what respects is God absolute and in what respects relative? Or is it meaningless to say that he is both? In a rigorously analytical study Professor Hartshorne explains why he thinks both statements are necessary….One comes from this book with new confidence in the ability of philosophy to attack religious problems and, through careful analysis, to reveal what as alone conceivable must be true."—J.S. Bixler, Review of Religion
"Hartshorne's work is a major achievement in religious thought because it strives to clear away errors that have been insuperable obstacles to religious search."—Henry N. Wieman, The Philosophical Review
"This book is not merely theoretical, as might be supposed; it has its practical application to the larger social issues of our time, including the problem of democracy."—Jay William Hudson, Christian Register
Yale University Press, 9780300028805, 164pp.
Publication Date: September 10, 1982