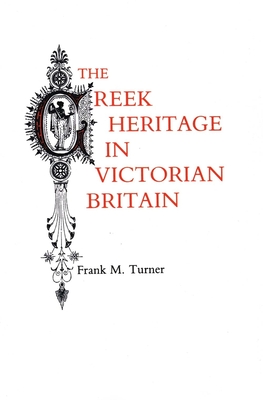 The Greek Heritage in Victorian Britain
Paperback

* Individual store prices may vary.
Description
An important study that establishes what Victorian writers said about Greek culture and how their interpretations both molded and reflected the attitudes and values of the Victorian age.
"No doubt about it, The Greek Heritage in Victorian Britain is a formidable and ground-breaking achievement…. One of the most important and far-reaching investigations of the roots of intellectual history to be published in decades, a book to be read and reread,… to be annotated, argued with, and debated on specific issues for years to come. It is a truly monumental achievement."—Peter Green, Times Literary Supplement
"[This book], which makes major contributions to our understanding of the intellectual life of the last century, will be of great interest to students of Victorian art, literature, and ideas in both England and America."—George p. Landow, American Historical Review
"Readable, intelligent, though, witty, and magisterial… It is the book on its subject…. Turner's study has changed, changed utterly, the Victorian landscape."—Richard Tobias, Victorian Poetry
"Turner's is an intelligent critical study of great value."—Hugh Lloyd-Jones, London Review of Books
Yale University Press, 9780300032574, 466pp.
Publication Date: September 10, 1984