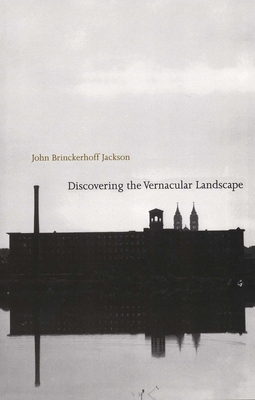 Discovering the Vernacular Landscape
Paperback

* Individual store prices may vary.
Description
A pioneer in landscape studies takes us on a tour of landscapes past and present to show how our surroundings reflect our culture.
"No one who cares deeply about landscape issues can overlook the scores of brilliant insights and challenges to the mind, eye and conscience contained in Discovering the Vernacular Landscape. It is a book to be deeply cherished and to be read and pondered many times."—Wilbur Zelinsky, Landscape
"While it is fashionable to speak of man as alienated from his environment, Mr. Jackson shows us all the ties that bind us to it, consciously or unconsciously. He teaches us to speak intelligently—rather than polemically or wistfully—of the sense of place."—Anatole Broyard, New York Times
"This book is a vital and seminal text: do beg, borrow or buy it."—Robert Holden, Landscape Design (London)
"Incisive and overpoweringly influential. It will probably tell you something about how you live that you've never thought about."—Thomas Hine, The Philadelphia Inquirer
"No one can come close to Jackson in his unique combination of historical scholarship and field experience, in his deep knowledge of European high culture as well as of American trailer parks, in his archivist's nose for the unusual fact and his philosopher's mind for the trenchant, surprising question."—Yi-Fu Tuan
Yale University Press, 9780300035810, 180pp.
Publication Date: September 10, 1986
or
Not Currently Available for Direct Purchase