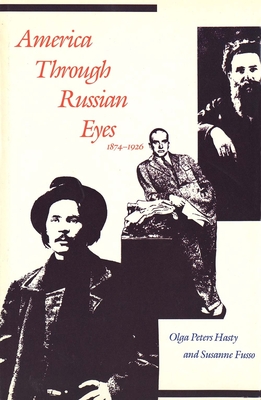 America through Russian Eyes, 1874-1926 (Hardcover)
Yale University Press, 9780300040159, 228pp.
Publication Date: April 27, 1988
* Individual store prices may vary.
Description
To view the familiar from a different perspective is always enlightening. This engaging collection of travel accounts by Russian writers who visited America around the turn of the century offers fresh insights into both the American experience and the Russian mind. The documents, most of which appear in English for the first time, and interwoven with explanatory comments by Olga Peters Hasty and Susanne Fusso.
The anthology begins in 1874 with young Machtet, who enthusiastically describes his journey across the prairie to a tiny utopian community in Kansas. Next Vladimir Korolenko gives his impressions of the stockyards of Chicago, and Vladimir Bogoraz observes fellow-passengers coming into New York harbor and traveling on a trans-continental train. With Gorky's visit in 1906, the tone of the Russian visitors' renderings of America changes. Because of the rise of Bolshevism, Russian travelers are inclined to convey negative impressions of America and to focus on its dramatic rise as an industrial power. Gorky's invective is followed by the commentaries of Sergei Esenin and Vladimir Mayakovsky that are also critical of American life but express admiration for American technology and know-how.