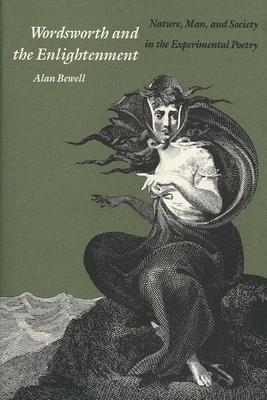 Wordsworth and the Enlightenment (Hardcover)
Nature, Man, and Society in the Experimental Poetry
Yale University Press, 9780300043938, 352pp.
Publication Date: September 10, 1989
* Individual store prices may vary.
Description
This book provides a new context for understanding Wordsworth's major poetry by examining the poet's response to Enlightenment attitudes toward nature and society. Alan Bewell argues that at the core of Wordsworth's poetry is an anthropological vision, a concern with how human beings first made the transition from nature to society.
In substantially new interpretations of the early Prelude and many of the shorter poems, Bewell suggest that Wordsworth's major objective as a poet was to write a history of the imagination, which would show the role it has played in human progress and the genesis of social institutions. The various fields comprised in Enlightenment anthropology provided Wordsworth with a model for how such a history might proceed. In eighteenth-century ethnography, geology, environmental theory, and biblical studies, in philosophical inquiries into the genesis of myths, the supernatural, and the idea of death, he found discursive models for talking about human origins. Moral philosophy also constituted a powerful discourse on marginal individuals, which underlies Wordsworth's interest in writing about outcasts and beggars, idiots and savages, the blind, the deaf, and the mute. Bewell argues that Wordsworth identified with and fashioned his self-understanding out of his observation of these individuals; the shift to autobiography in his later works was thus toward a complementary mode of anthropological inquiry.