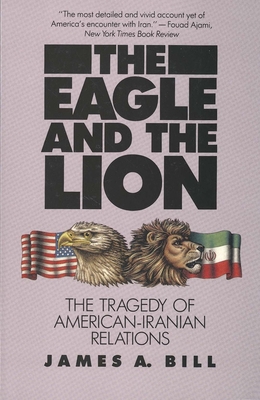 The Eagle and the Lion
The Tragedy of American-Iranian Relations
Paperback

* Individual store prices may vary.
Description
A thought-provoking exploration of the American-Iranian relationship, from the 1940s through the Iran-Contra affair and its aftermath. James Bill, a well-known authority on the Middle East, has not only lived in Iran but also closely observed U.S. policy-making toward that country. He draws on interviews with many of the key American and Iranian figures, embassy files, Persian sources, archival records, and other sources from both countries to write this definitive analysis of American-Iranian relations.
"A surprisingly fresh rendition of events. … Bill's well-constructed narrative will hold the non-expert reader's interest."—Jim Hoagland, Washington Post Book World
"A searching study of America's relations with Iran since World War II. … A powerful book that should be widely read and taken seriously."—John C. Campbell, Foreign Affairs
"Essential reading."—Andrew Gowers, Financial Times
"By far the most searching study of contemporary United States-Iranian relations I have encountered."—George W. Ball
"A carefully documented hard-hitting case study of the reasons behind America's trials and tribulations in the Third World."—Melvin R. Laird
"The most detailed and vivid account yet of America's encounter with Iran."—Fouad Ajami, New York Times Book Review
Selected by Library Journal as one of their Best Books of 1988.

Yale University Press, 9780300044126, 534pp.
Publication Date: September 10, 1989