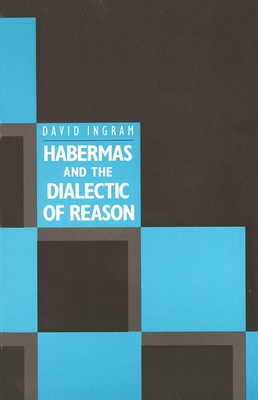 Habermas and the Dialectic of Reason (Paperback)
Yale University Press, 9780300046137, 263pp.
Publication Date: September 10, 1989
* Individual store prices may vary.
Description
In his magnum opus, Theorie des kommunikativen Handelns, the distinguished philosopher Jurgen Habermas presented his ideas as a whole, providing the first major defense of his philosophy. David Ingram here summarizes the themes of Habermas's masterwork, placing them in the context of the philosopher's other work, relating them to poststructuralism, hermeneutics, and Neo-Aristotelianism, and surveying what other critics have said about Habermas.
"Ingram's exposition of Habermas is impressive for its erudition and its faithful adherence to the major contours of Habermas's work."—James Farganis, Contemporary Sociology
"A valuable contribution to the understanding of an important, but difficult, thinker."—Ethics
"The book is indispensable to an understanding of both Habermas and the contemporary human condition."—Scott Warren, Social Science Quarterly
"Ingram has done sociologists, philosophers, and political scientists a great service by demystifying Habermas's more recent theory of communicative action."—R. George Kirkpatrick, American Journal of Sociology
"Likely to be and to remain the leading study on Habermas's Theory of Communicative Action. What McCarthy did for Habermas's earlier writings, Ingram accomplishes for his more recent work."—Fred R. Dallmayr, University of Notre Dame
or
Not Currently Available for Direct Purchase