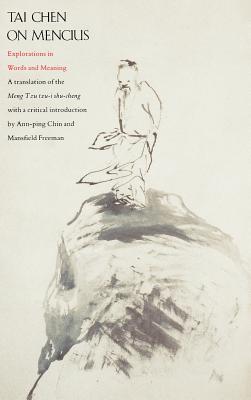 Tai Chen on Mencius (Hardcover)
Explorations in Words and Meanings
Yale University Press, 9780300046540, 244pp.
Publication Date: December 26, 1990
* Individual store prices may vary.
Description
The Ch'ing scholar-thinker Tai Chen (1724-1777) was a passionate explorer. He loved words, and his most important philosophical treatise, the Meng Tzu tzu-I shu-cheng (An evidential study of the meaning of terms in the Mencius), is an exhaustive search for the meaning of the words first uttered by Mencius in the fourth century B.C. This book by Ann-ping Chin and Mansfield Freeman is the first complete and annotated English translation of that treatise. Drawing on scholarship from the eighteenth century to the present, it also includes two essays that reconstruct Tai Chen's life and time and reinterpret his thought.
Unlike most of the evidential scholars of his day, Tai Chen was not satisfied merely with providing reason and proof for his reading. He was interested in the life of words as their meaning changes with the vicissitudes of time. Tai Chen felt that the terms in the Mencius, garbled by the Sung and Ming thinkers who had come under the influence of Buddhism and Taoism, would no longer have made sense to Mencius himself. Key Confucian concepts, such as "principle" and "nature," had become "blood-less" moral constructs. Tai Chen preferred their primeval meaning. Intellectual historians of this century have hailed him as a progressive thinker and a social critic, but he saw himself in a simpler role: as a reader striving to understand every word in his text.