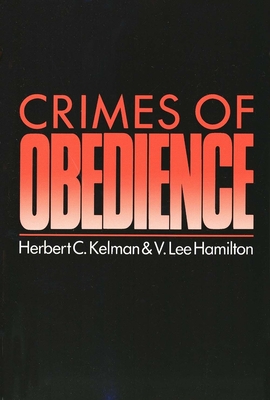 Crimes of Obedience
Toward a Social Psychology of Authority and Responsibility
Paperback

* Individual store prices may vary.
Description
Sergeant William Calley's defense of his behavior in the My Lai massacre and the widespread public support for his argument that he was merely obeying orders from a superior and was not personally culpable led Herbert C. Kelman and V. Lee Hamilton to investigate the attitudes toward responsibility and authority that underlie "crimes of obedience"—not only in military circumstances like My Lai but as manifested in Watergate, the Iran-Contra scandal, and the Kurt Waldheim affair. Their book is an ardent plea for the right and obligation of citizens to resist illegal and immoral orders from above.
Yale University Press, 9780300048131, 320pp.
Publication Date: July 25, 1990