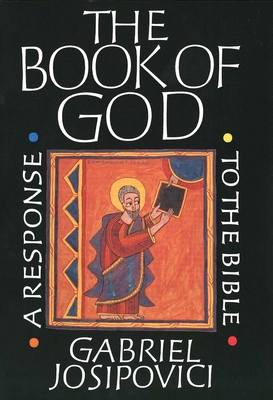 The Book of God (Paperback)
A Response to the Bible
Yale University Press, 9780300048650, 365pp.
Publication Date: August 29, 1990
* Individual store prices may vary.
Description
Is the Bible one book or a collection of writings? If it is a book, does it stand as a coherent piece of literature? Building on the recently renewed interest in biblical narrative associated with Erich Auerbach, Northrop Frye, and Robert Alter, Gabriel Josipovici here sets out to answer these and other equally fascinating questions. Developing his argument through close textual analysis, Josipovici draws on his deep knowledge and appreciation of medieval and modern art and literature and on his personal understanding of the possibilities of narrative. His beautifully written book not only lifts literary-biblical criticism to a new level but also makes the Bible accessible to our secular age.
"This is a book to be grateful for: thoughtful, deeply felt, and beautifully written."—David Lodge, Independent
"Full of such insights, which deserve and need to be pondered by both literary critics and Biblical scholars of the traditional sort."—John Barton, London Review of Books

" His book is easy, intimate and direct, partly because he has digested all his learning, partly because his dissatisfaction with his predecessors' solutions never belittles them, and partly because his own readings are those of a cultivated contemporary who, though respectful, is not awestruck. Whatever he turns to, he illuminates."—The New Yorker

"His urbane style, shrewd discernment, subtle humor, and above all, his passion for words lead us to listen in fresh ways."— Walter Brueggemann, Theology Today
"As 'A Response to the Bible,' The Book of God is fresh and energetic, scattering insights in all directions, making original and unexpected connections between the Bible and such modern authors as Proust, casting new light upon such questions as the Bible's place in Western culture, the nature of its authority, the unity and discontinuities of the text, and the need for a perspective that at once transcends and unites historical-theological and aesthetic interpretation."—Northrop Frye