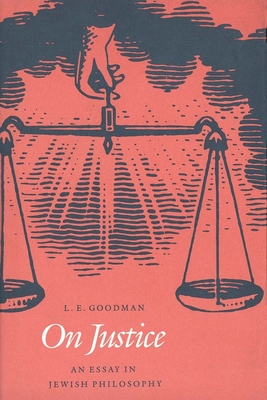 On Justice
An Essay in Jewish Philosophy
Hardcover

* Individual store prices may vary.
Description
What is fair? How and when can punishment be legitimate? Is there recompense for human suffering? How can we understand ideas about immortality or an afterlife in the context of critical thinking on the human condition? In this book L. E. Goodman presents the first general theory of justice in this century to make systematic use of the Jewish sources and to bring them into a philosophical dialogue with the leading ethical and political texts of the Western tradition.
Goodman takes an ontological approach to questions of natural and human justice, developing a theory of community and of nonvindictive yet retributive punishment that is grounded in careful analysis of various Jewish sources—biblical, rabbinic, and philosophical, His exegesis of these sources allow Plato, Kant, and Rawls to join in a discourse with Spinoza and medieval rationalists, such as Saasidah and Maimonides, who speak in a very different idiom but address many of the same themes. Drawing on sources old and new, Jewish and non-Jewish, Goodman offers fresh perspectives on important moral and theological issues that will be of interest to both Jewish and secular philosophers.
Yale University Press, 9780300049435, 304pp.
Publication Date: September 25, 1991