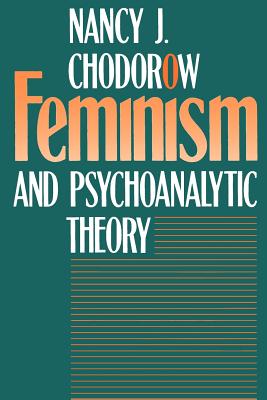 Feminism and Psychoanalytic Theory (Paperback)
Yale University Press, 9780300051162, 298pp.
Publication Date: July 24, 1991
* Individual store prices may vary.
Description
In this long-awaited book, a leading psychoanalytic feminist traces the development of her views on the psychodynamics, sociology, and culture of gender. Expanding upon her pathbreaking work in
The Reproduction of Mothering
and combining significant new writings with previously published essays, Nancy J. Chodorow elucidates how the unconscious awareness of self and gender we develop from earliest infancy continues to shape both our experience as men and women and the patterns of inequality and difference that exist throughout our society and culture.
"Chodorow is an exceptionally intelligent and serious writer, and her contribution to the debate on gender and sexual identity is substantial. . . . Through her deepening reflections on gender issues and her study of the reality of women's lives, Ms. Chodorow puts both Freud and feminism to the test."—Stuart Schneiderman, New York Times Book Review
"In [a book] teeming with ideas, Chodorow . . . explores issues such as the influence of maternal care on the emerging self, social oppression of women on the basis of presumed gender differences, Oedipal conglict, heterosexual identification, and women analysts."—Publishers Weekly
"These essays are as good a statement of the issues in feminist psychoanalysis or psychoanalytic feminism as I have seen, reflecting the knowledge and questions of an 'insider' in both areas. One is impressed by the richness of the implications drawn from observed constellations or relationships. This is book that should be of interest to a wide audience."—Malkah T. Notman, M.D., Journal of the American Psychoanalytic Association
"All readers will profit from reading all of the articles in historical sequence. Her own changes reflect some general trends in feminist and social science thought."—Miriam M. Johnson, Contemporary Sociology