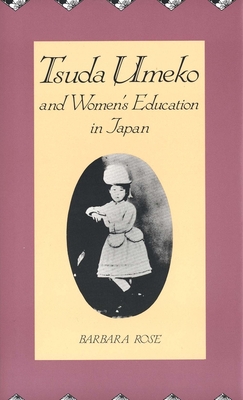 Tsuda Umeko and Women's Education in Japan (Hardcover)
Yale University Press, 9780300051773, 224pp.
Publication Date: January 29, 1992
* Individual store prices may vary.
Description
Tsuda Umeko was one of five young Japanese girls sent to the United States in 1871 by their government to be trained in the lore of domesticity. The new Meiji rulers defined a "true woman" as one who had learned to rear children who would be loyal and obedient to the state, and they looked to the "superior culture" of the West as the place to obtain such training. Eleven years later, Tsuda returned to Japan and presented herself as an authority on female education and women's roles. After some frustration and another trip to America to attend Bryn Mawr College, she established one of the first schools in Japan to offer middle-class women a higher education. This readable biography sets her life and achievements in the context of the women's movements and the ideology of female domesticity in American and Japan at the turn of the century.
Barbara Rose presents Tsuda Umeko's experiences as illustrative of the profound contradictions and ironies behind Japan's changing views of women and the West. Tsuda was sent abroad to absorb what could be of benefit to Japanese women, but she was denied any official distinction on her return to Japan both because she was female and because the Western culture she had adopted was no longer in favor. In Japan, Tsuda had to adapt to the increasingly narrow confines of the official definition of the domestic ideal as the only proper role for women. By characterizing women's work in the home as a vocation and by expanding women's educational horizons, Tsuda and others of her generation hoped to enhance women's self-respect and gain for them a measure of independence. But domesticity, though empowering, was finally limiting; it restricted women to a life within the imposed boundaries of a single sphere of action.