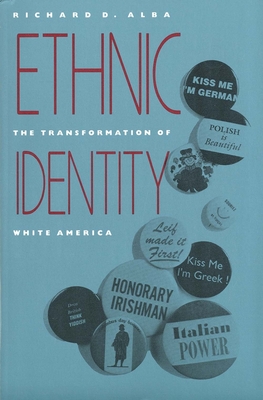 Ethnic Identity (Paperback)
The Transformation of White America
Yale University Press, 9780300052213, 390pp.
Publication Date: January 29, 1992
* Individual store prices may vary.
Description
Ethnicity is a central theme of the American experience. In this book, Richard D. Alba examines the changing role of ethnicity in the lives of Americans from a broad range of European backgrounds. Alba shows that while the ethnic origins of white Americans have less and less import in such measurable areas as educational and occupational achievement and marriage, they are still salient in more subjective ways.
Using data from in-depth interviews with more than five hundred people, Alba examines the impact of ethnicity on food, friendships, organizational memberships, encounters with prejudice, and children's sense of identity. He shows how the specific ethnic backgrounds of white Americans have diminished in objective importance as intermarriage between Americans of different European origins increases and ethnically mixed ancestry becomes more prevalent. Ethnic identity among this group is increasingly symbolic, an attachment to a few cultural traditions, imposing little cost on everyday life. However, says Alba, ethnicity has emerged on the American scene in a new way with the formation of a new ethnic group based on ancestry from all parts of the European continent. This new group--which Alba calls the "European Americans"--has its own myths about its place in American history and its relation to the American identity. Its emergence has repercussions for racial minorities and new immigrant groups from Asia, Latin America, and the Caribbean.