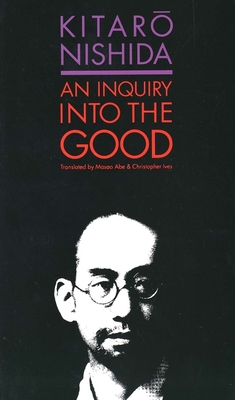 An Inquiry into the Good (Paperback)
Yale University Press, 9780300052336, 218pp.
Publication Date: January 29, 1992
* Individual store prices may vary.
Description
An Inquiry into the Good represented the foundation of Nishida's philosophy—reflecting both his deep study of Zen Buddhism and his thorough analysis of Western philosophy—and established its author as the foremost Japanese philosopher of this century. In this important new translation, two scholars—one Japanese and one American—have worked together to present a lucid and accurate rendition of Nishida's ideas.
"The translators do an admirable job of adhering to the cadence of the original while avoiding unidiomatic, verbatim constructions."—John C. Maraldo, Philosophy East and West
"More accurate and critical than the first translation into English of Nishida's earliest book. . . . An important addition to library collections of twentieth-century philosophy, Japanese intellectual history, and contemporary Buddhist thought."—Choice
"A welcome new translation of a work by probably the most original and influential of modern Japanese philosophers."—Hidé Ishiguro,
Times Literary Supplement
"Undoubtedly the most important work for anyone in the West interested in understanding modern Japanese thought. This work premiered Japanese philosophy as modern but has also shown unusual staying power. In the late twentieth century Japanese thinkers, both religious and secular, insist on its importance and relevance."—William R. La Fleur, University of Pennsylvania
or
Not Currently Available for Direct Purchase